"Strength and growth come only through continuous effort and struggle!"
Napoleon Hill
Sunil Chhetri makes us believe in this quote of Napolean Hill. He surely has come a long way and it was done only with the help of his continuous effort and struggle. Born in a middle-class family, Chhetri was deprived of certain luxuries in life. He chose football over cricket only because it was more affordable for him at that time. But after choosing football he was very passionate and gave everything for the sport.
ஒட்டுமொத்த விகடனுக்கும் ஒரே ஷார்ட்கட்!
Sunil Chhetri had three hat tricks in his career but none was as significant as the first one. In a match against Tajikistan in the AFC Challenge Cup final, in 2008 Bhutia and Sunil demolished Tajikistan 3-0. It was a perfect storm in a big tournament that too in the city he grew up in. He is the only Indian player to score three international hat tricks and two domestic league hat tricks.
தற்பொழுது ரூ.800 சேமியுங்கள்! ரூ.1749 மதிப்புள்ள 1 வருட டிஜிட்டல் சந்தா

₹

949 மட்டுமே! மிஸ் பண்ணிடாதீங்க!
Get Offer
AFC Asian Cup - 2019 was a disappointing tournament for India. But the start against Thailand was remarkable. Chhetri started it all with a quickly taken throw, from which Ashique Kuruniyan earned a penalty, and Chhetri scored in it. Within half time Thailand scored an equaliser. But the second half completely belonged to the energetic Indian team. Chhetri transformed his energy to the players and scored one of the three peerless goals in the next 45 minutes. With that India quenched its 55-year thirst for the first win in the AFC Asian Cup.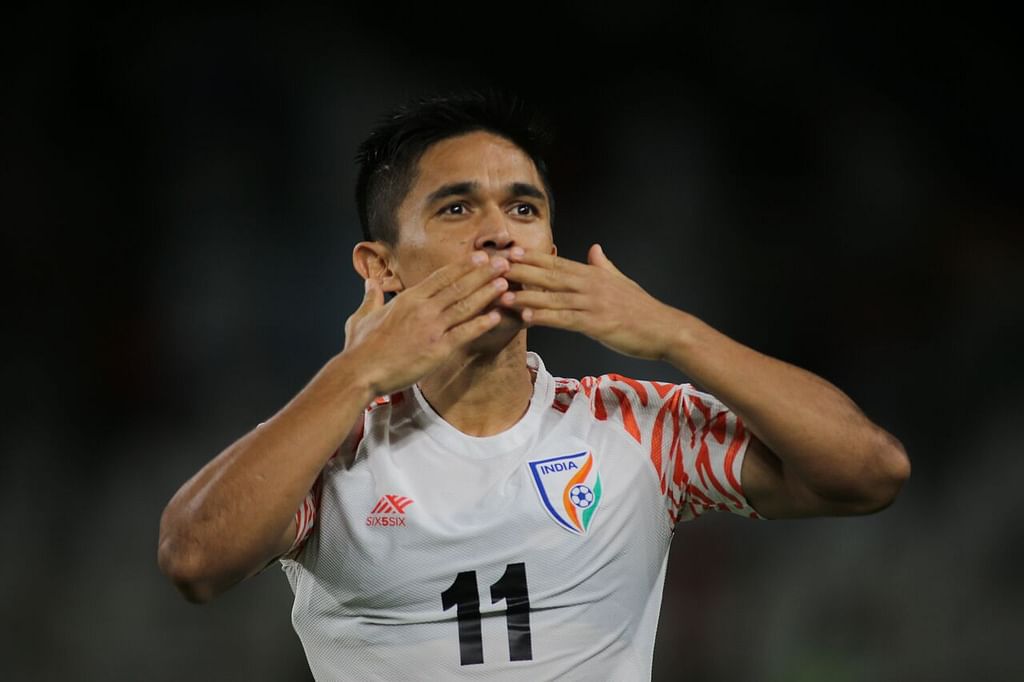 Sunil Chhetri is the only Indian player who played in Asia, Europe, and North America. He played a short stint for the Kansas City Wizards of the Major League Soccer (MLS). Chhetri also signed a deal with Sporting Lisbon and represented the club's reserve team in the Segunda Liga. He signed a three-year contract with Queen's Park Rangers. Sunil Chhetri is the third on the list with the most number of goals scored by an active International player and fifth on the overall list. He equalised Hungarian star Ferenc Puskas and was just behind Leo Messi. "I won't let Sunil go until he scores 100 goals," says Indian National coach Igor Stimac. The quote at the beginning perfectly suits Sunil Chhetri's life and his career. Sunil Chettri turns 38 today. He ages like wine and gets better day by day. Happy birthday, legend!
- Karpaga Iyappan