India has played only 2 matches in the ongoing ICC Women's World Cup, but the discussion and debates over the team's performance are immense. The management is facing criticism for the decisions they've made in these games. One defeat (that too against the home team) shouldn't put the team under the scanner like this. But, the manner of the defeat is what is hurting. The thinking process behind crucial decisions and the lack of hope on the think tank has brought us to this juncture.
I don't want to get into the debate surrounding the decision of dropping Shafali Verma, as these decisions are debated only based on the result. So, let's zoom into the biggest problem with this current team i.e. the current batting order. Three left-handers at the top when the opposition opens with an off-spinner is very bad. You should've had a Plan B when you see 'The ICC Player of the Year' coming back to the pavilion with a strike rate of 28.57, after facing 21 balls.
Experimenting in a tournament like World Cup is a crime. I Agree. But, this isn't something that we have not seen. Deepti Sharma at No. 3 was the norm even in the 2017 World Cup. She started that World Cup as a No. 3 and was demoted after 4 games. Between these two World Cups, Deepti played 8 games in New Zealand. She came to bat at No.3 in half the matches. She has batted at No. 3 in 29 ODI matches. That's 40.85% of her total matches. Deepti Sharma has an average of 43.88 at No. 3 in ODIs whereas her overall average is only 36.02. Still, sending her at number 3 is not the ideal choice in my opinion.
In the 2017 World Cup, Deepti has scores of 6, 28, 78 and 60 when she came to bat after the fall of the first wicket. These are great scores. But, when you look deep, the three double-digit scores were made when she partnered with a Right-Hand batter. In the three games mentioned above, Deepti replaced Smriti Mandhana at the crease. Against West Indies, she had to partner with the left-handed Smriti. And She couldn't make an impact in the middle. After seeing two southpaws at the crease, Stafanie Taylor brought herself into the attack and dismissed the Indian all-rounder. Deepti played 7 consecutive dots off the West Indies skipper before losing her stumps in the eighth delivery.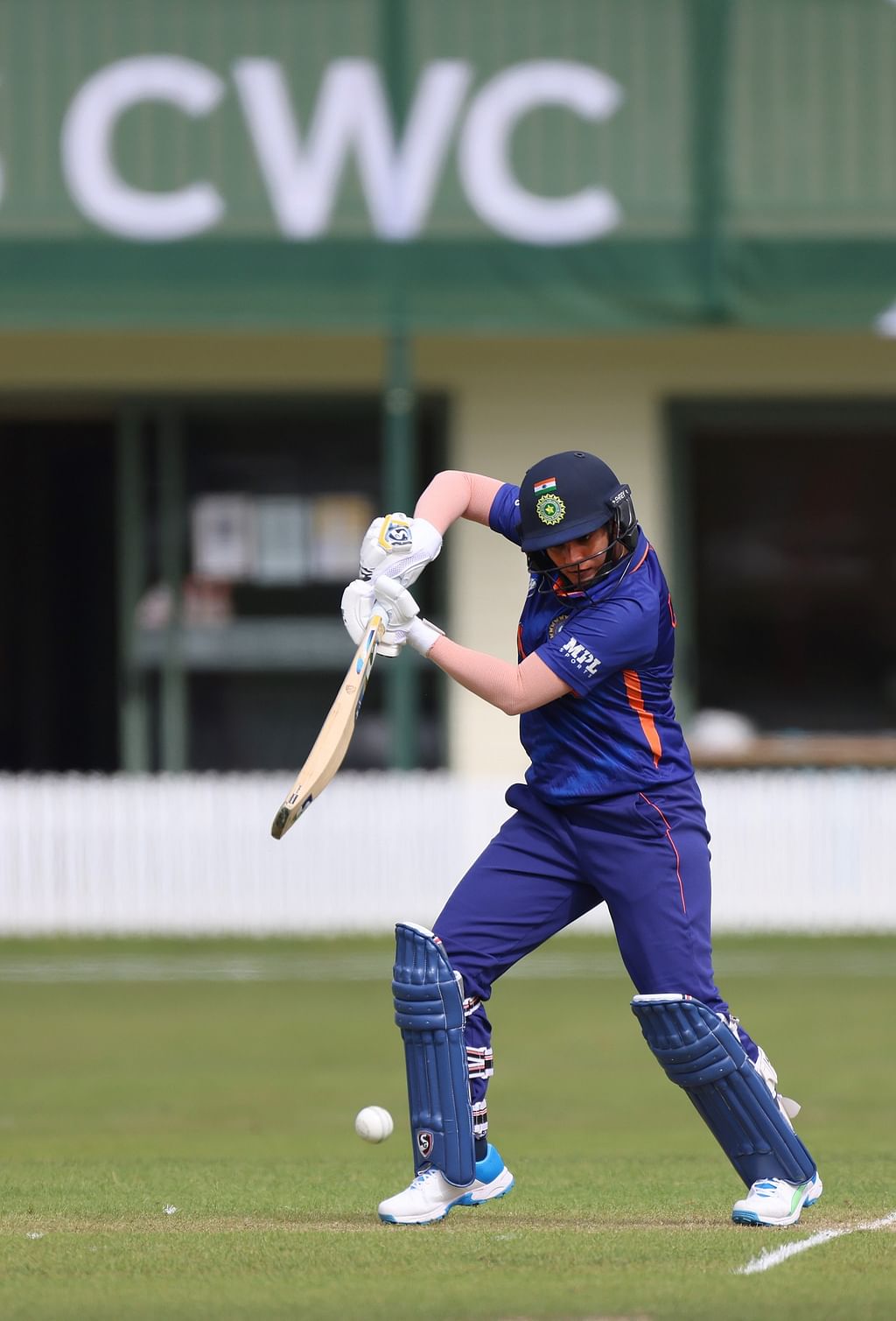 Now, Stefanie Taylor would be ready to pounce after watching India vs New Zealand game. With two other off-spinners Hayley Mathews & Anisa Mohammad, West Indies could start with spinners from both ends. So, Deepti is not an ideal option for number 3. But the question here is who should come in at 3? Mithali is the tailor-fit for this position. And yet, the team seems to be in no mood to tick that option.
The choice of going with six regular bowling options (excluding Harmanpreet Kaur) has left the team one batter short. To be precise, it knocked No.3 out of the equation. The team wants Mithali Raj to play at No.4 and that, in turn, will assure Harman & Richa Ghosh batting at 5 and 6 respectively. The hard-hitting batters cannot be promoted up the order and Deepti Sharma was used as a pawn to cover this glitch.
My question here is simple: Why is team India very determined to have Mithali Raj playing at No. 4 even when the team is one top-order batter short and even when the two left-handers are struggling to face the off-spinner?
We had three top-order batters until this World Cup, that was not an issue before. Punam Raut played that role when Jemimah Rodrigues & Smriti were opening and Jemimah got slotted there, after Shafali's debut. Yastika Bhatia replaced Jemimah when the Mumbai born batter wasn't making runs consistently. But, Whenever India played with a top-order batter short, it was Deepti Sharma who was promoted up.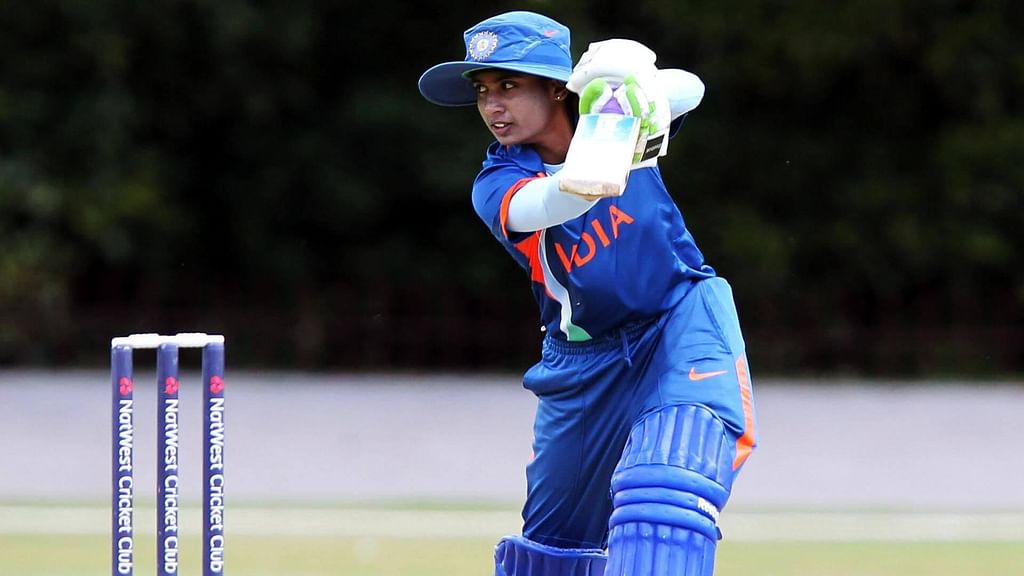 When Punam Raut didn't play the 2019 New Zealand series, Deepti filled that position for the 3 ODIs. When England toured us the next month, Deepti batted at number 3 in the first ODI. When Punam Raut replaced Harleen Deol for the second game, Deepti returned to the middle order. Mithali stayed at 4 despite these changes. After Jan 2019, Mithali has played just one game at No.3. In that game against Australia, the opening pair put a solid 74 on board in just 11.1 overs and the Indian skipper promoted herself above Yastika Bhatia.
Even in the 2017 World Cup, Mithali played at number 3 in India's first match. Against the English side, Indian openers played for almost 27 overs and Mithali scored a 73 ball 71. In the next game, the order was changed despite starting the World Cup strongly.
Either the coaching unit or Mithali herself is adamant with this idea of her batting only at number 4. This inturn lead Team India to make bad decisions like the ones against New Zealand. Mithali at No.3 could weaken the middle order a bit, but as of now, we don't have any other solution. Promoting Sneh Rana or Pooja Vastrakar is not ideal too. We can't expect them to pull a rabbit out of the helmet, every single time.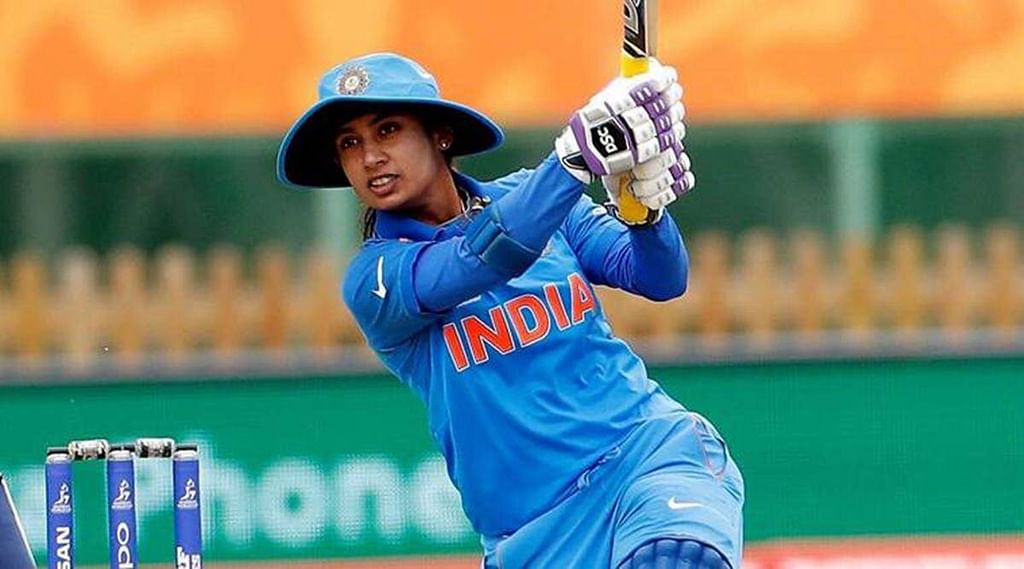 The only possible alternative is trusting Harman's bowling and replacing a bowler with Shafali, thus slotting Yastika at number 3. If they're are ready to play both Shafali and Yastika, they have to keep Sneh Rana out of the eleven. Replacing someone who scored 71 runs and picked 2 wickets in 2 games with an out of form opener is a huge gamble that will be scrutinised further. But, to achieve the balance India has to take such gambles now. Considering the Hamilton pitch, going one bowler short against the in form West Indies may not look like a good idea. So, it should be Mithali at No.3.
India's fortune changed in the 2017 World Cup when Mithali started playing at No.3. She scored a fifty against Australia (in the league stage) and a hundred against the White Ferns in a do or die game. Probably, I'm expecting the same here. We cannot afford to wait until Match 6 to address this issue.
That someone who is so adamant with the idea of Mithali batting at No.4 should loosen their grip, for the sake of the team.